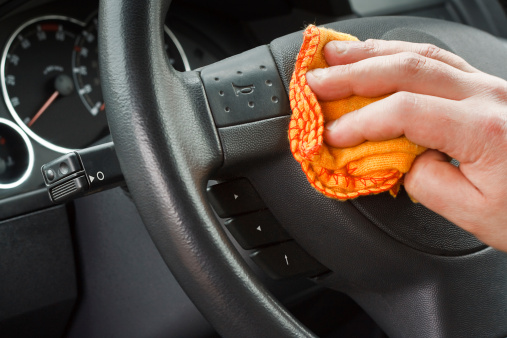 Everyone likes a clean car. But with the wild New Mexico wind blowing dust and other debris (in addition to anything you bring in), it can be difficult to thoroughly clean your car. Instead of spending a ton of money at the detailing shop down the street, we've got a few tips to help you clean the inside of your car like a pro!
Car Interior Cleaning Tips
Keeping your car interior clean doesn't have to be a huge undertaking. It can be as simple as regularly giving it a good dusting to protect the vinyl components (like the dashboard) and vacuuming. If you want a more thorough way to clean your car, consider:
• Using diluted detergent to clean the seatbelts
• Using a toothbrush to get into hard to reach areas filled with dirt
• Using a sturdy brush to loosen debris before vacuuming
• Using vinegar and water to remove smells from your seats
Remember to always consult your vehicle's user manual and test out different products on similar materials before using anything on the fabrics and surfaces in your car! Happy cleaning!