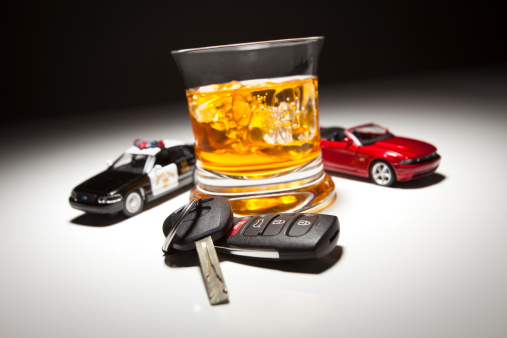 At MVD Express, we stay in touch with the latest traffic-related laws around the state to better serve the people of New Mexico. These laws can impact the procedures we follow when issuing documents like driver's licenses, titles and registrations. They can also impact what we can and cannot do. This information helps us to stay up-to-date so we can give you accurate service.
Recently, the New Mexico House of Representatives passed a proposed law that would ban some DWI offenders with ignition interlock devices from buying alcohol. Recognizing that New Mexico has some of the highest DWI rates in the country, Democratic Representative Brian Egolf of Santa Fe proposed the measure in order to further reduce the amount of violations in the state.
What You Need to Know
Although it passed through the House with a 59-5 vote, the proposition failed in the New Mexico Senate this session, so there will not be a ban on buying alcohol with an interlock license. If it had passed, those with an ignition interlock license would not be allowed to purchase alcohol anywhere in New Mexico.
Current DWI Penalties in New Mexico
The consequences for DWI in New Mexico vary depending on the circumstances. At minimum, the first conviction will require those convicted to:
Install an interlock device in your vehicle
Spend at least 48 hours, and up to 90 days, in jail
Pay $500.00 in fines
Serve at least 24 hours of community service
Complete an alcohol use questionnaire
Attend DWI school
Attend a Victims Impact Panel
Have a misdemeanor on your record
After the first conviction, current penalties in New Mexico get much worse for DWI offenders and can include felony charges. If you have been drinking, utilize a designated driver to get home. Something as simple as asking a sober friend for a favor can help prevent DWI accidents. You can also call #DWI if you suspect that someone is driving under the influence of drugs or alcohol.  If we all do our part, we can keep New Mexico's roadways safer.