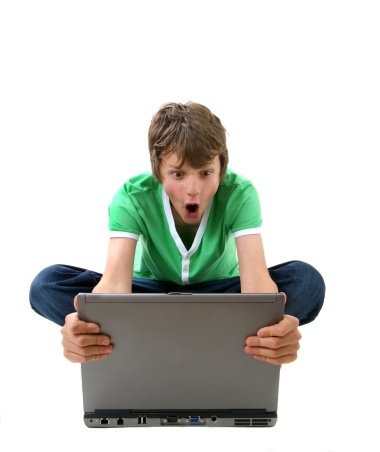 There's nothing like a good prank to show a scared 8-year-old who is boss.
In this video, a mother tells her son that he bought a $50,000 car on eBay. The boy had been looking at the car when he almost purchased it (parents, hide your wallets)—and that's when his mother told him that he had finalized the deal. She then took the joke a tiny bit further by letting him think they would have to sell everything to pay for it.
Gee thanks, mom.
Other than a little bit of childhood trauma (and a fistful of boogers), everyone had a good laugh! But we're pretty sure the young boy won't be cruising for a deal on eBay anytime soon!
Protect Yourself Online
Although bidding on eBay and other websites for cars and motorcycles can be really fun (and you can get a great deal or two), this incident shows how easy it can be to make a purchase or perform an unintended action online. Make sure you are aware of who you are giving your information to at all times. The internet has brought a ton of new opportunities to learn and grow, but it has also made it easier for identities to be stolen and purchases to be made without your consent.
Let Us Know What You Think!
What are your thoughts on the video? Was mom a little too harsh? Or did it tickle your funny bone? Post to our Facebook or Twitter pages with your comments!