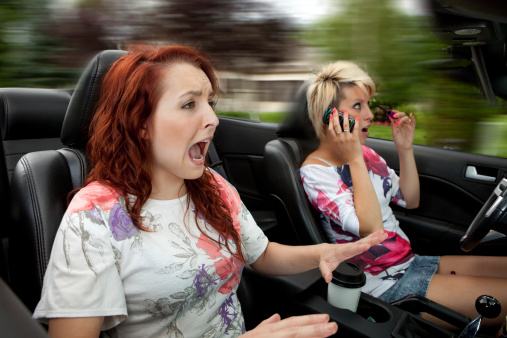 We've all seen them: the person on their cell phone; the one eating while trying to drive; the person trying the change their clothes while trying to steer their car. Sometimes, it's amazing to think about how much people are capable of multitasking, even while they're driving. What if a zombie were to attack while you were putting on your makeup? You probably wouldn't be able to spot it and avoid the situation in time. Basically, you'd be lunch meat.
You don't have to add a zombie attack into the mix to know that doing all of these things at once is a bad idea while you're driving. We want to thank all the drivers who take the time to buckle their seatbelts, check their mirrors every once in awhile, and lookout for people, debris and zombies while they're in the car.
Stay Safe, Don't be Distracted
Distracted driving is one of the most preventable causes of accidents. Park your car and eat your food. Finish that novel when you get home.
Who knows, you might have prevented the zombie outbreak by doing so.