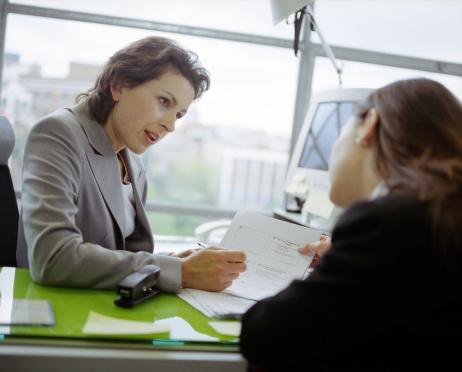 At MVD Express, we understand that your needs may be a little more complicated than just registering a title. That's why we offer fast, friendly service from knowledgeable representatives every time you visit any of our locations. We'll listen to your needs and give you personalized service whenever you come to visit.
Personalized Services we Offer
We understand that not just any solution will work for the MVD problem that you have. For that reason, we offer:
Concierge services. When you need to see a member of our staff, but don't have time to wait in line or just want one-on-one attention, schedule a concierge appointment with one of our customer service agents today.
Executive services. If you have a complicated MVD problem that you aren't sure how to solve (such as registering a car with no title), try our executive services.
Call center services. When you're on the go and need something looked up in a hurry or just need a question answered, call our call center from anywhere in New Mexico at 505.294.1732
As a community-based organization, we try to make visits to MVD Express as simple and painless as possible. Well, at least not as painful as a root canal!
Contact MVD Express Today
From simple to complicated MVD problems, MVD Express can help. We'll get you in, done and on your way in no time so you can get on to the other important parts of your life!